About Us

Who we are
We are currently a small (but perfectly formed) team of people from a variety of industries that have come together to develop a solution to one of the biggest challenges faced by the U.K. health and social care system today.
Together, we are building a safe, flexible and national network of amazing people with accessible space in their homes, to ensure patients are provided with a fundamental choice: the choice to not remain in a hospital bed for longer than necessary, the choice to not be at risk of further illness and infection and the choice to be educated in their condition to broaden their understanding and help reduce the risk of recurrence. Our services will also help to tackle social isolation whilst building stronger communities and will also ease the growing capacity crisis in the NHS and global healthcare systems.
Our top priority is the protection of our Guests and our Hosts. We use rigorous and stringent background checks and in-person interviews as well as detailed assessments of guests from their Healthcare Professionals. When combined with our in-room tele-monitoring and access control technologies, we are creating a safe, comfortable and friendly environment for you, your loved one or your patient to recuperate in.
In partnership with external healthcare equipment providers, high-quality catering providers, dedicated and outstanding hosts and our National Health Service, we are going to challenge perceptions and create a community alternative to becoming a bed blocking statistic.
We are CareRooms and we'd love to get to know you. You can register your interest by clicking the green button above, emailing us on support@carerooms.com or calling us on 0333 1212 227. And if that's not quite what you're looking for, you'll find a link to our FAQ's at the bottom of this page.
Our Concept
Our purpose is to increase the number of available beds in your local hospital by providing a safe, comfortable alternative to a hospital bed. We match guests with a suitable space in their community to generate choice for patients.
Our concept was born from the first-hand experience with the NHS capacity crisis when our founder, Paul, directly experienced the lack of hospital beds when his father was ill. The idea developed further when the lack of options for somewhere to recuperate following an accident, due to an ongoing illness, became a real problem. Paul adapted the family home to make sure his father had a safe, well equipped, comfortable space that was in a familiar environment close to family and friends. When Paul's father passed away, his converted room had all the equipment required to provide safe, comfortable care for recuperation but there was no way to facilitate this. From this experience, CareRooms was born.
Our approach is simple:
We offer clean, safe, comfortable accommodation in properties with nurturing, warm, friendly hosts combined with the latest digital health technology to build the perfect environment for recuperation.
We recruit the best people from across the globe – our employees come from a wide range of backgrounds from healthcare to customer service to finance to digital technology. Our broad experiences give us a focused outlook on what we aim to achieve. People are central to all we do so everybody needs to see our vision, fit our culture and deliver a community that cares.
We take the "sharing economy" and use it for the benefit of communities. CareRooms brings people out of social isolation, offers a cost-saving solution to an ever-worsening crisis and engages people in building a solution that is mutually beneficial to patients, families, hospitals and hosts alike.
We are on a journey to deliver all of the above, if you'd like to know more there's a link to our FAQs at the very bottom of the page. You can also ask us any questions by emailing us at support@carerooms.com or calling us on 0333 1212 227
If you want to become a part of our journey, click the green button at the top of the page and register your interest with us.
Social isolation carries a health risk equivalent to smoking up to 15 cigarettes a day (Holt-Lunstad, 2010)

Leadership Team
Paul Gaudin
Founder/CEO
Jason Richards
Managing Director
Robert van der Zalm
Chief Financial Officer
.
.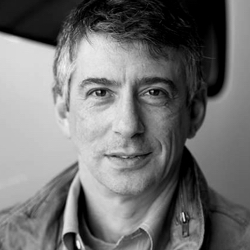 Prof. Jonathan Sackier
Chief Medical Officer
Elizabeth Gaudin
Chief Operations Officer/Co-founder
George Kapetanakis
Chief Technology Officer
.
.
Pam Garside
Non-Executive Director
Julian Smith
Non-Executive Director
Linzi Blakey
Non-Executive Director
.
.