Make a positive difference

We're always looking for more Hosts to join the CareRooms community and help improve someone's life.
There's little in life more rewarding than helping someone get back to their best. That's the essence of what CareRooms is trying to achieve. To get people who don't need to be in hospital into a stress-free and comfortable home and to help them recover without complications or social isolation. 
CareRooms is better for them, but it also takes the strain off a struggling health system. Too many hospital beds are used by people who don't need to be there and who could be convalescing in a healthier environment. 
As well as the companionship and feeling of making a real difference, you will also receive up to £50 a day for the use of your spare room and private bathroom. 
It really is as simple as that. 
It takes just a few simple steps to become a Host
What does it take to be a Host?
A Host needs to be friendly and supportive, but doesn't need to be a trained medical professional. That's because Hosts are not carers. You won't need to look after your Guests as a carer would. In fact a carer can visit Guests in your home while they recover, if they need one.
All a Host has to do is provide three hot meals a day and companionship. The meals are very easy to prepare and are delivered to your home.
As well as providing sustenance it's also important to spend time with your Guest so they don't feel isolated or alone. That doesn't mean you have to be home all day. Instead it can be as simple as sitting down with them for a cup of tea and chat each day.
CareRooms provides both the technology and training you need to make sure everyone is safe. 
This includes setting up your room with discreet sensors to make sure a Guest is always safe and warm, providing an emergency alert button that contacts the CareRooms Team 24/7 if your Guest requires it while you are out, and adding some basic mobility aids.
Guests also receive a tablet computer, which they can use for video calls with an NHS GP, so a Wi-Fi connection is required. The tablet also provides educational health advice to help Guests understand their condition, and how to improve it, better.
We will visit your home to assess it and provide you with all the safeguarding and health and safety training you'll need to become a fantastic Host.
Partners and Accreditations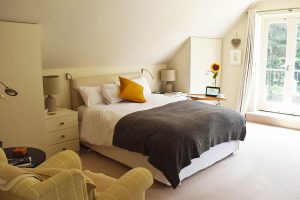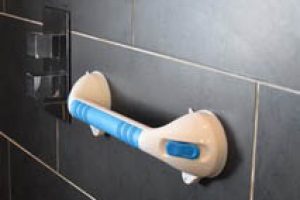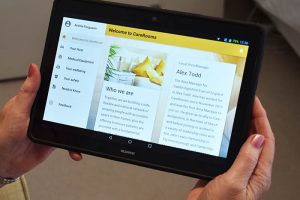 What Hosts Say About CareRooms
I was really surprised to discover how much I enjoyed my first Guest. He was such a lovely gentleman and he had given so much to others in his life that it was a pleasure to help him. Thank you for the opportunity. We even found we has some common friends!
Our role is to be friendly and caring. Some Guests will stay in their room, others want to be out of their room and perhaps in our sitting rooms/gardens for several hours per day. We are interacting with the carers coming in and also with the guest's family and friends as they visit but it's very easy.
I chose to sign up as a Host as I have been very active in voluntary roles with my church and feel this is a great way to continue giving back.
I'm really pleasantly surprised with how my room looks. The technology is unobtrusive and in many parts, not even noticeable!
I chose to join as a Host, because hospitality and having people staying in my house comes easily to me. I'm attracted to the innovative idea that is seeking to find solutions to a social concern/bed blocking crisis... and I want to add to my income, and have a spare room to use for this.
I feel it is a real privilege to have joined CareRooms at my great age, and feeling part of a young and vibrant team.
Contact us today to find out how you can join the CareRooms platform
Call us on 03331 212 227 so we can explain the process or click here to register your interest as a Host.