CareRooms offer calm, supportive environments for those seeking respite and recovery all from £99 per night.
Hear from our Guests on why CareRooms was the best solution for them!
CareRooms is a solution to a growing problem facing the health service. We help those who are not ready to go home from hospital, but who are medically fit to do so. Our solution helps free up precious bed space in local hospitals and helps people in our communities live independently for longer. 
By embracing technology and using it to educate and monitor our Guests, we are able to provide safe, comfortable, environments which have all the comforts of home. On top of this, we have incredible Hosts who deliver this service in their homes. 
Hosts are welcoming and kind people, who have a spare room (with access to a private bathroom) and the time to provide a quality service to our Guests. This includes the provision of 3 meals a day (which are delivered by our food service partner), time for conversation and of course ensuring the room meets our high standards for hygiene.
You can talk to our customer support team now for available rooms.

Friendly Hosts to support you and talk to
Friends and family can visit (some allow pets too)
Welcomed into our community

Video GP consultations
Three nutritious meals a day 
Discreet 24/7 vital sign and health monitoring
Long term condition management
Fully background checked households
SCIE and CECOPS accredited
Guest emergency alarm with secure monitoring equipment
I wanted to thank you for the opportunity of staying in a CareRoom, it was a pleasure staying with such a nice host.
My CareRooms stay was so very special, it was much needed respite from being a full-time carer for my loved one. Thank you!
I found Maureen to be wonderful and really supportive after my operation. The room was lovely and the food was top-notch too!
Respite Breaks
CareRooms offer a quiet and relaxing space where you or a loved one can get a decent rest. Many carers come to CareRooms to ensure a comfortable nights rest, leaving you feeling refreshed and relaxed. Our Hosts know exactly how to provide the perfect experience leaving you feeling rejuvenated, they provide homely room and are looking forward to helping you reset. View our available rooms in your community, and meet a new friend!
Orthopaedic Recovery
There's sometimes a need for a few days in a safe and well-equipped environment, before heading home. With mobility aids and help on hand from our Hosts, you don't need to worry about standing at the cooker or carrying a cup of tea while keeping the weight off your hip, we can take the pressure off by welcoming you into the perfect place for an effective recovery.
Cancer Recovery
We know that living with cancer can bring more challenges than cancer itself. Treatment can take its toll and there can be a lot of travel back and forth to your treatment centre. Our rooms are peaceful havens, conveniently located to reduce exhausting travel and as somewhere to relax after your treatment. You can also stay with us if you just need a break, a holiday might be the last thing on your mind, but you can rest easy knowing we're on hand if you need to get away from the stresses of home life. 
Your Safety is our Priority
A stay in a CareRoom comes with easy-to-use technology to make sure you stay safe and recover better.
A small and comfortable armband keeps track of your vital signs 24/7 and alerts us if they change, while the room is equipped with discreet motion, temperature and light sensors to ensure a comfortable environment at all times.
There's also tablet computer, which your Host can help you use, that lets you contact an NHS GP via video call and  provides you with information on how to improve your health and recover more quickly. You can even share the progress of your convalescence with your family, if you so choose. This would be entirely up to you.
You're never alone in a CareRoom, even when your Host may not be at home.
You can contact the CareRooms Monitoring team at any time, day or night, at the push of a button. All the safeguards are in place to make sure you are looked after all the time. Of course, you can also get visits from friends and family, at appropriate times, too.
Our Guests love the technology we use so much that many of them decide to take it with them once fully recovered and continue their CareRooms experience at home.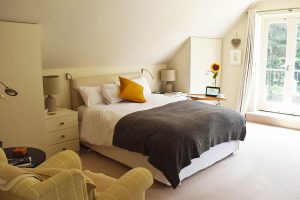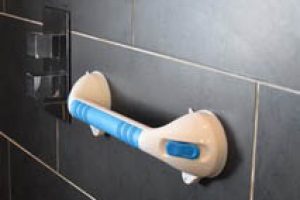 CareRooms are bringing back convalescence
Back in a time, that feels long ago, it was encouraged to go and recover in a way, that was known as "convalescence". After surgery or a hospital stay, family and friends would say goodbye, as you went off to recover. Often in private family homes, or seaside resorts, you would come back feeling refreshed and confident to engage back with your home community. We believe this community focussed recovery is missing from our NHS and we are working with private Hosts to bring it back!
Contact us today to find out how CareRooms can help you
Call us on 03331 212 227 so we can help meet your individual needs or click here to view our Host properties.